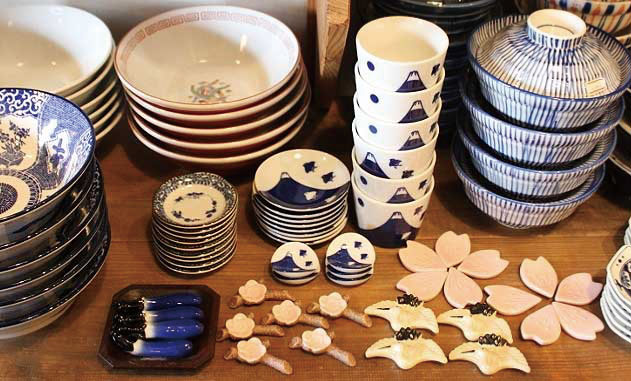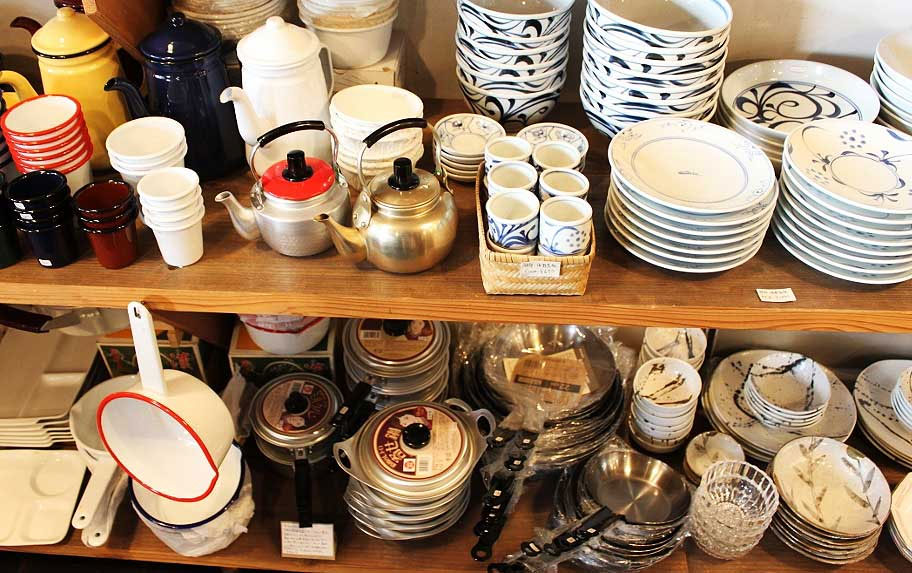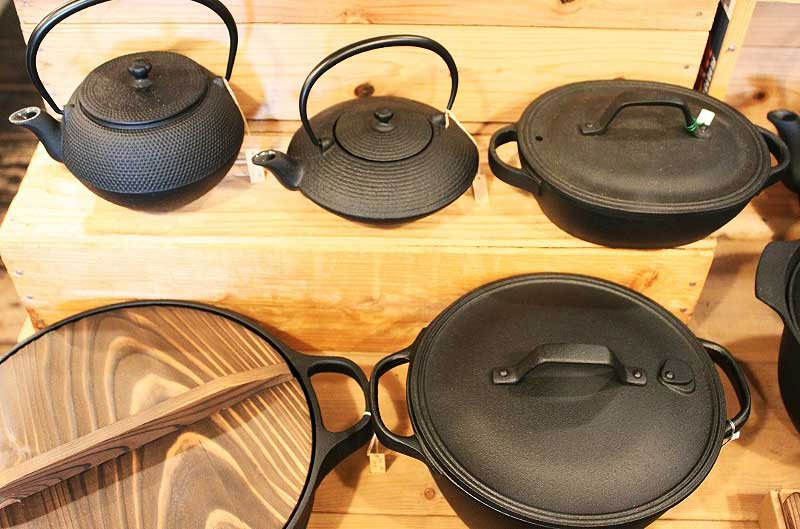 our store is in "Horikawa shopping arcade" at Nishijin area where is home to a dense cluster of old small houses and factries, in central of kyoto city. this building is old apartment that constructed in 1952.
We sell "traditional crafts" ,"daily essentials", "kitchen accessories","dishes","vintage items( we seletcted ),"books","our original items".
we also provide pour over coffee ,you can drink at eating area in the store,or take away.
A coffee bar and Soda bar
We serve coffee always fresh brewed.select special taste soda( pop ) made in certain areas of japan.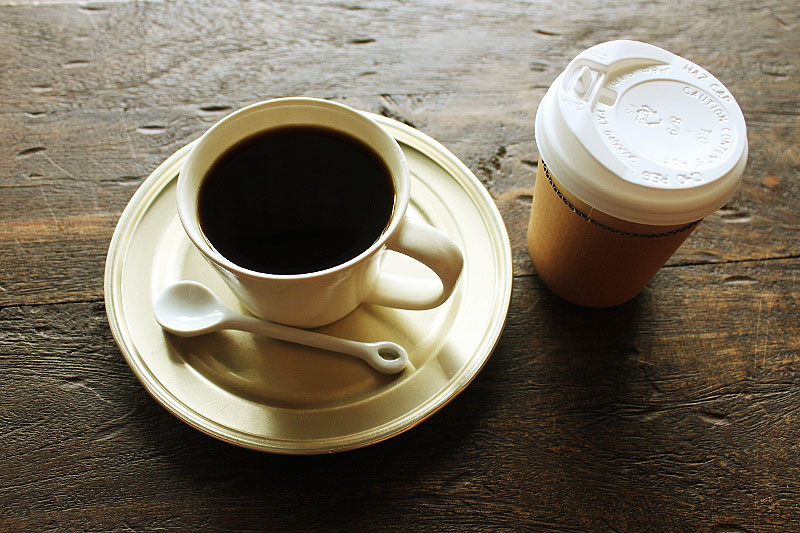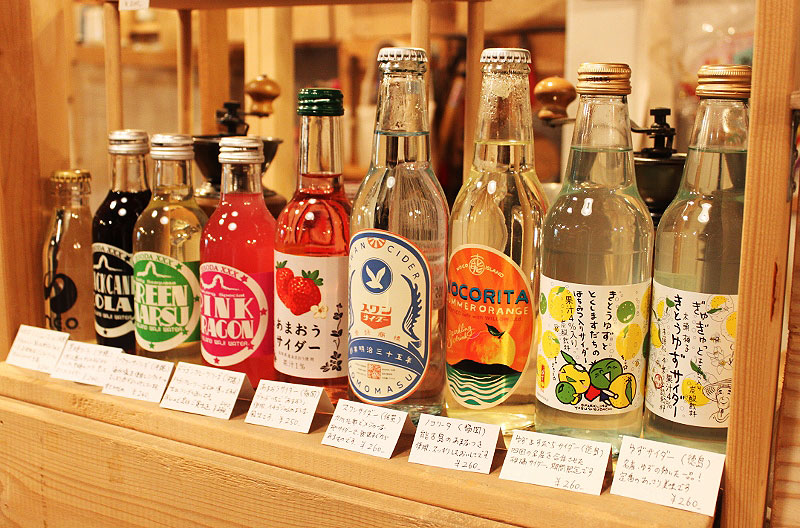 Coffee
---
In kyoto city ,there are many university from 19th century. university students increased their knowledge with reading,argument,and study. They like dark roast coffee because they can drink slowly , and take their muc time. The beans of coffee we serve, is same as "Demachi Yunyu-shokuhin" where has long history as roastery.
Coffee is made to order. we grind beans ,and brew with love, using the most popular Pour-Over "kono" in japan .
Soda
---
we sell rare pops made from special fluits, strawberry and orange in Fukuoka pre. citrus Sudachi and Yuzu in Tokushima pre. in local area of japan.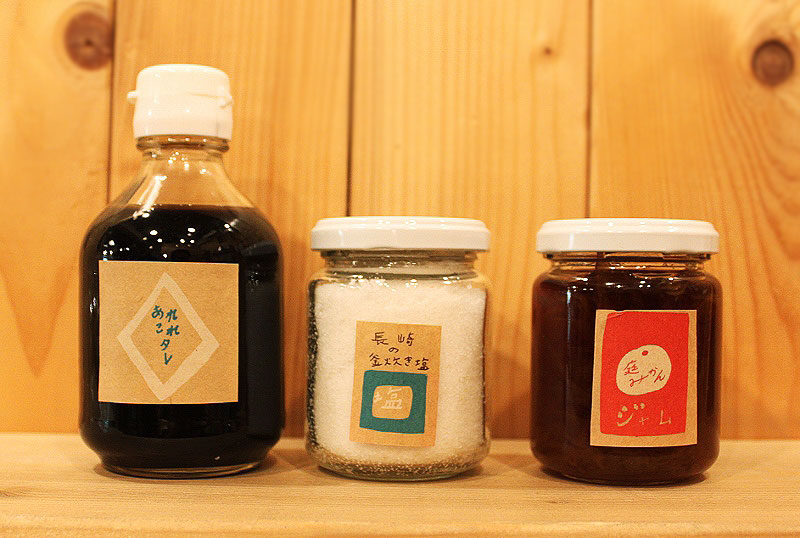 trio-syokudou
---
We also have original seasonings made by chefs in kyoto.
The natural sea salt (from nagasaki ), the orange marmalade( the chef pick for it from the garden at his house)
and The sauce mixed by soy sauce, sake, sugar, pure fruit juice,and konbu-broth. you can make japanese food which tastes home cooking ,by the addition it when you make simmered Food or grill meat.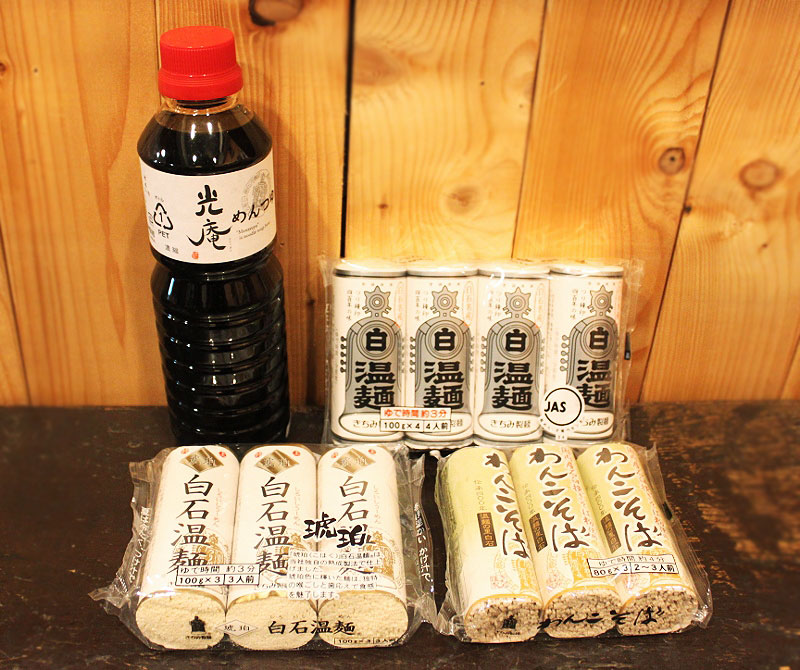 Shiroishi-noodle
---
Shiroishi-noodle is japan's oldest instant noodle.
it had invented as preserved food in 16th century due to the Tohoku area is cold region and unstableness of the agricultural production. this noodle is no chemicals and non-flied can keep for 2 years .
The people in Tohoku region eat this normaly for lunch , light meal, soup.
we recommend preparing it for a disaster ,illness ,and hunger.made in Miyagi pre.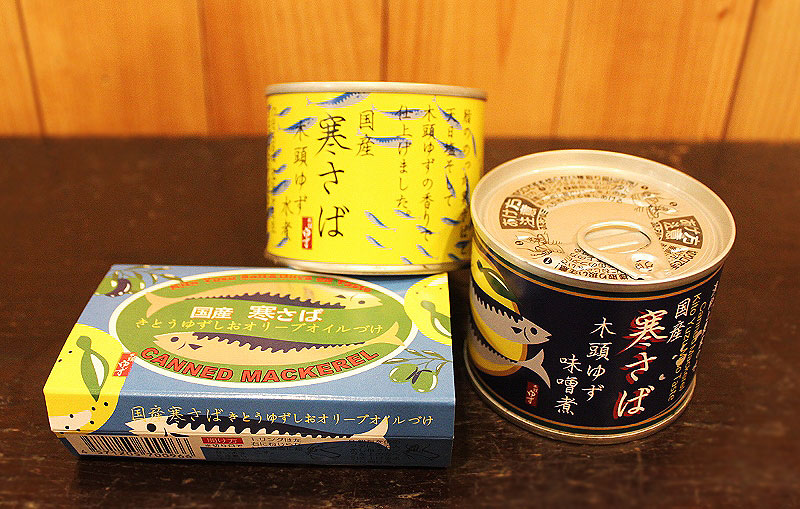 Yuzu taste canned mackerel
---
This is Canned mackerel that is added Kitou yuzu-citron, famous agricultural products of Tokushima pre. ,for flavor.
Cooking mackerel with Miso paste is very traditional and famous home cooking in japan.
Adding a little bit yuzu, taste become better and smart.
"Yuzu-shio olive oil zuke" is japanese oil sardine, it's very good side dish and also appetizer for wine.
The best way of eating is putting it dressed with mayonnaise between breads.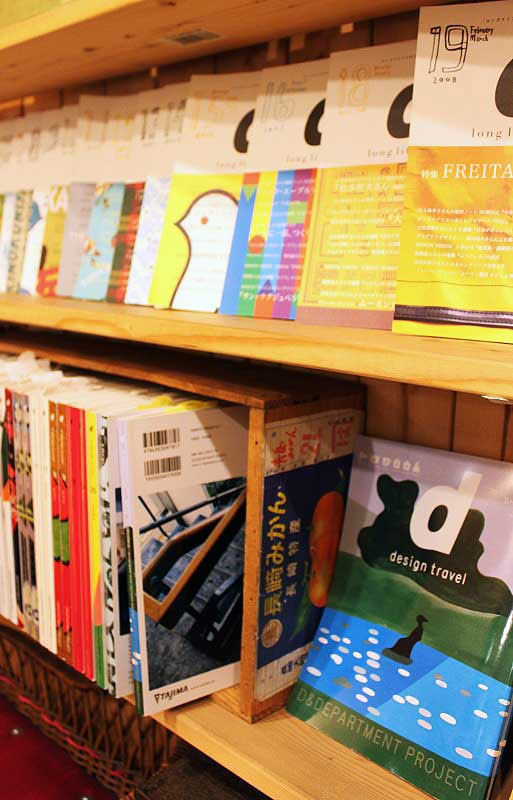 Selected books
---
We sell books which are selected by store manager.
That theme is "folk art","craft","photography","design","movie","cooking","retro" and so on…
If you don't understand about japanese, you may enjoy watching picture book of something. It's irregularly that we pick them into our store.
in case of old books, we have only one( no stock)
Thank you for your understanding in advance.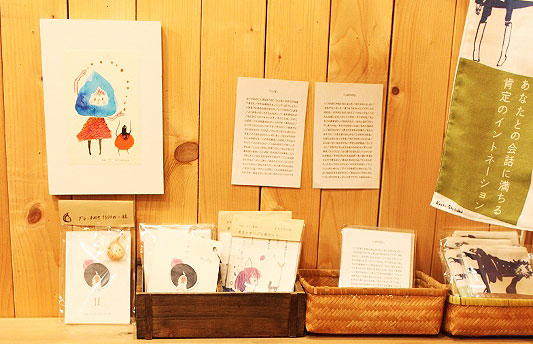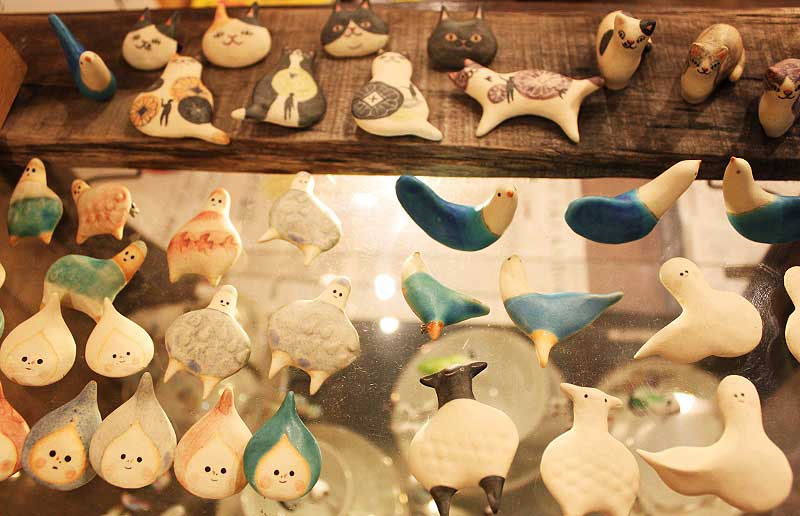 "Rum raisin"
---
They make lovely accessory with technique of lacquering which is japanese traditional craft.

"Toyohara esu"
---
collection of poems , picture book.

"Ashida mellow"
---
Illustrator.
accessories of pottery ,brooch, designed by her illustration ,made from Shigaraki-ware which is very famous a type of stoneware pottery.
Instagram :@ashidamellow
"Penguin kaban-sha"
---
leather book cover , pen case, bag.